Posted on
By Whalebone Surf Shop
O'Neill East Coast Grom Tour stop #3 presented by Whalebone Surf Shop - June 24th, 2017
We had a great turnout of groms and their families at the East Coast Grom Tour stop #3 at Jennette's Pier in Nags Head, NC. People traveled from Florida, South Carolina, Southern North Carolina and Virginia to participate, cheer on the contestants and partake in all of the extra beach activities to win prizes. Thanks to Phil Jackson and Seth Broudy for directing and coordinating such an awesome event. Whalebone would like to give special thanks to Pete Erickson, the Roberts family, the Wagner family and the Wilsons for all of their help as well as Dare Devil Pizza and American Pie for the great deal on pizzas to feed everyone involved.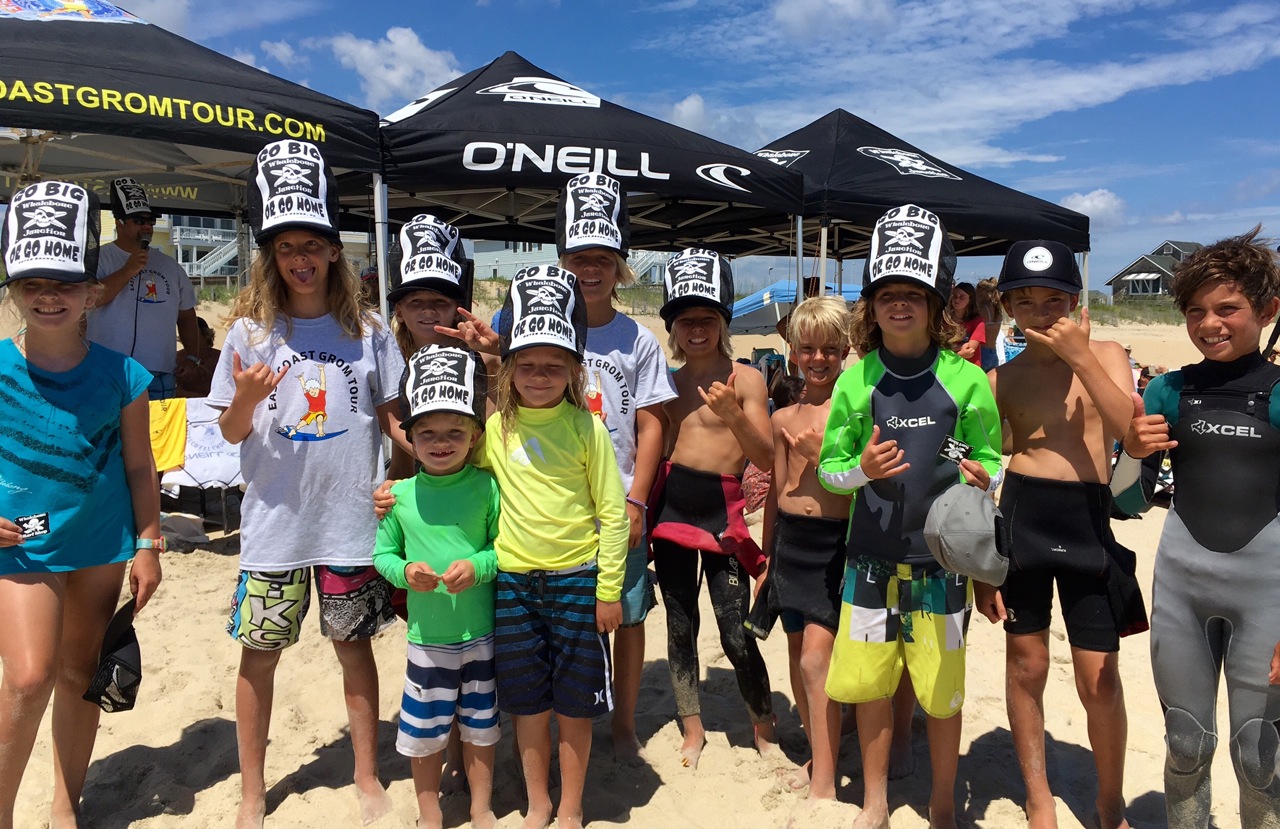 Contestants in their "Go Big or Go Home" Whalebone hats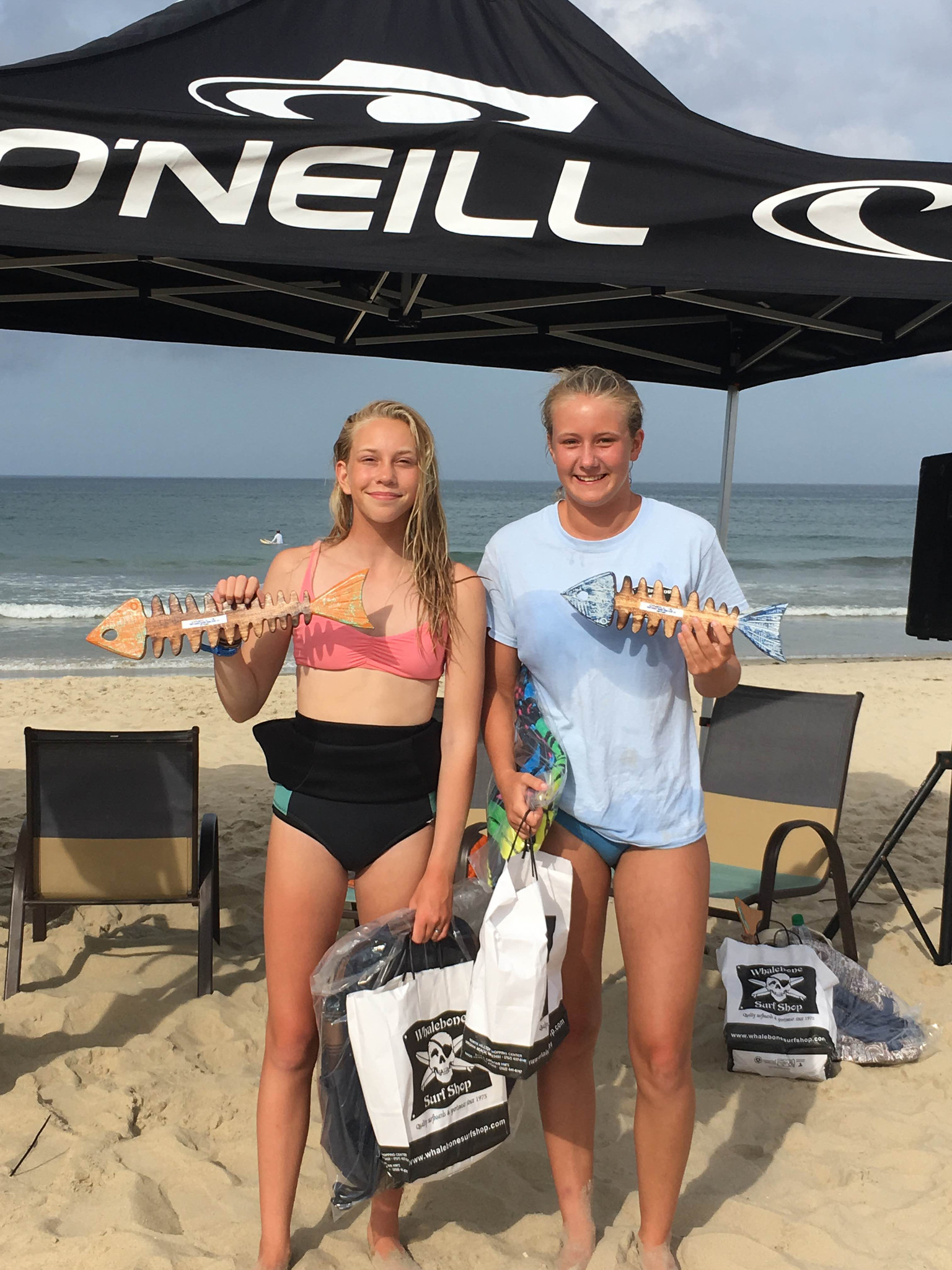 Whalebone team rider Rachel Wilson placed first in the girls 11-13 division as well as the open short board and her fellow team rider Maddy Wagner placed second in girls 11-13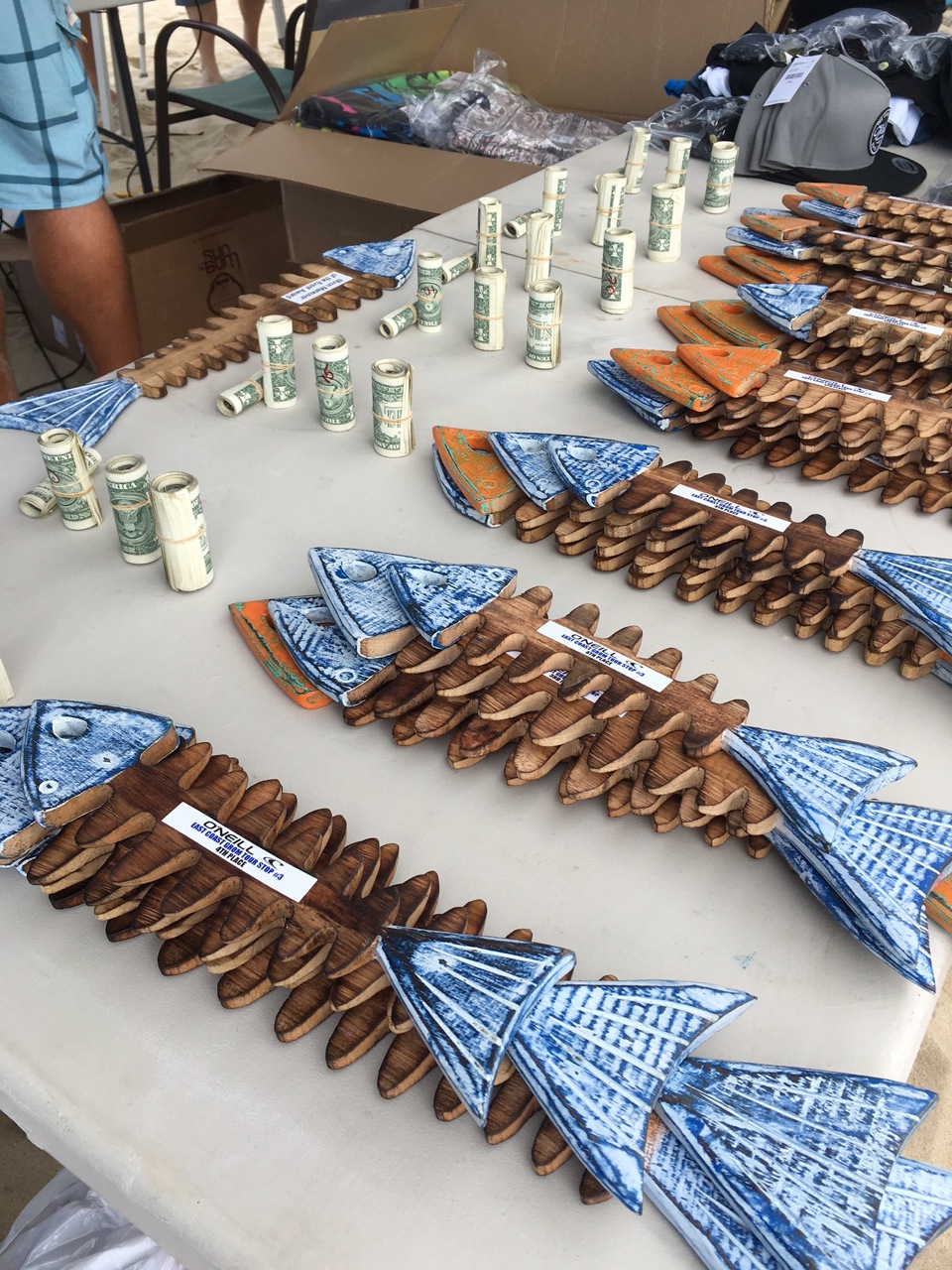 Handcrafted trophies for the winners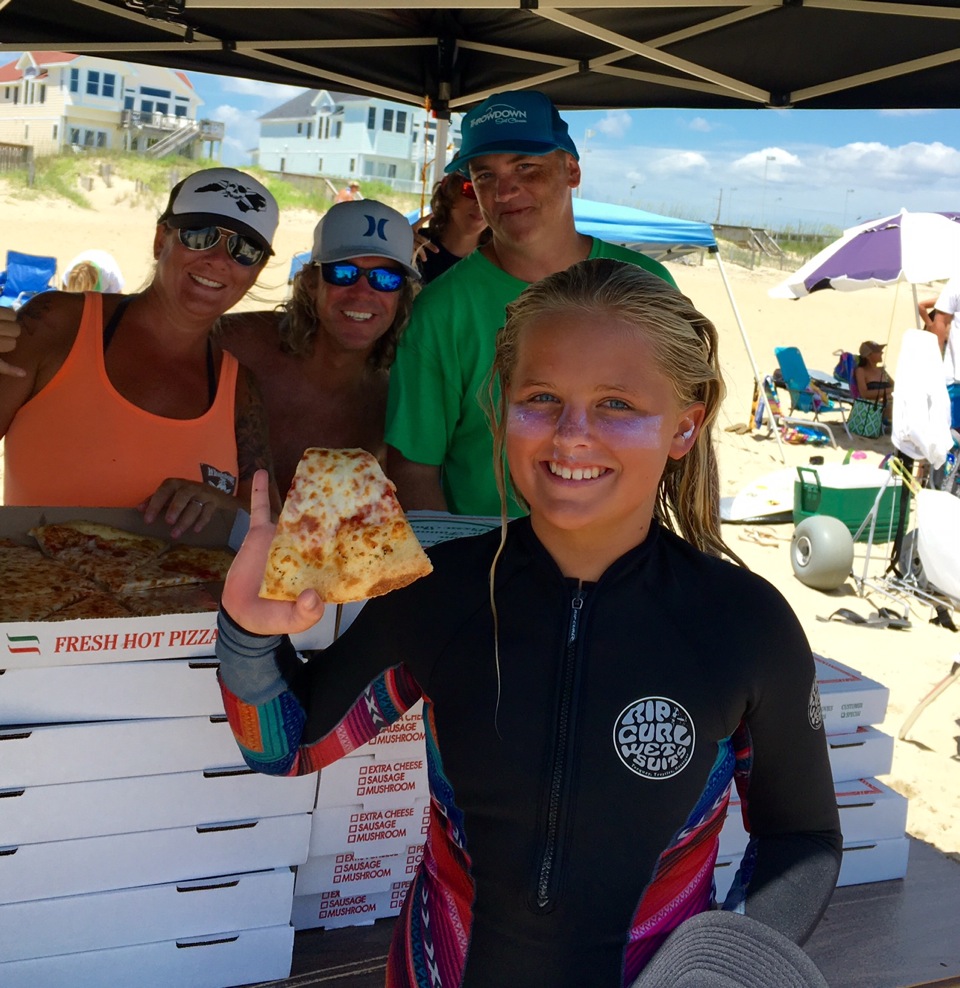 Pizza from Dare Devil Pizza and American Pie made for a great lunch!
RESULTS:
BOYS/GIRLS UNDER 10:
1 PALLADIN PELICCIA
2 MAKO MUSILUNAS
3 MILES MCCALL
4 NATHAN TSNEV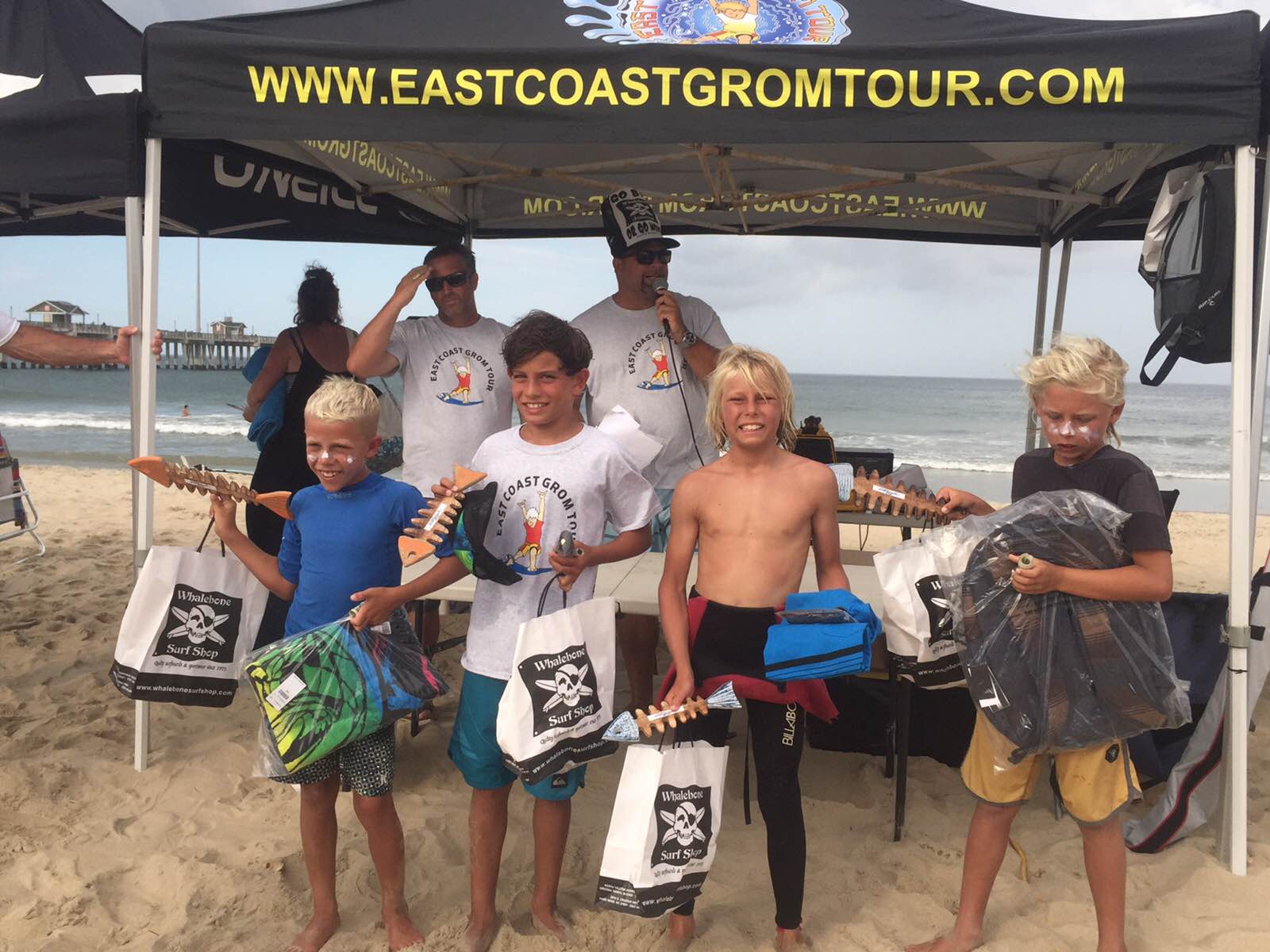 BOYS 11-13:
1 KANOA WONG
2 KAI WESTCOAST
3 OWEN MCCALL
4 MORGAN WEAVER
BOYS 14-16:
1 STEPHEN MUGLIA
2 MAX BIGNEY
3 MAX EGERTON
4 LUCAS BYRUM
GIRLS 11-13:
1 RACHEL WILSON
2 MADDY WAGNER
3 LOGAN HARRIS
4 CHLOE WEINERT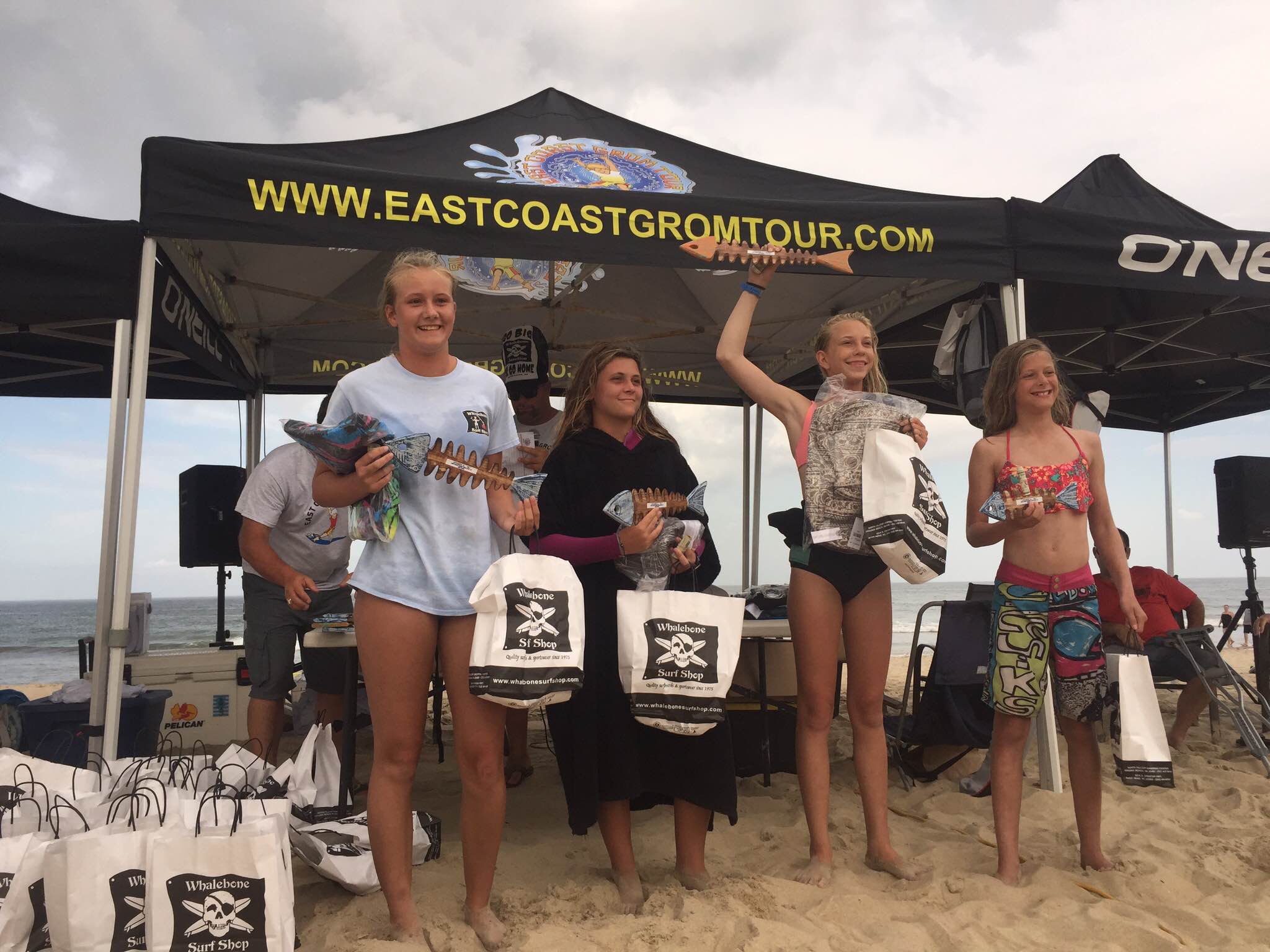 GIRLS 14-16:
1 LILLY BROOKS
2 SOPHIA CARVER 
OPEN SHORTBOARD:
1 RACHEL WILSON
2 STEPHEN MUGLIA
3 KANOA WONG
4 MAX BIGNEY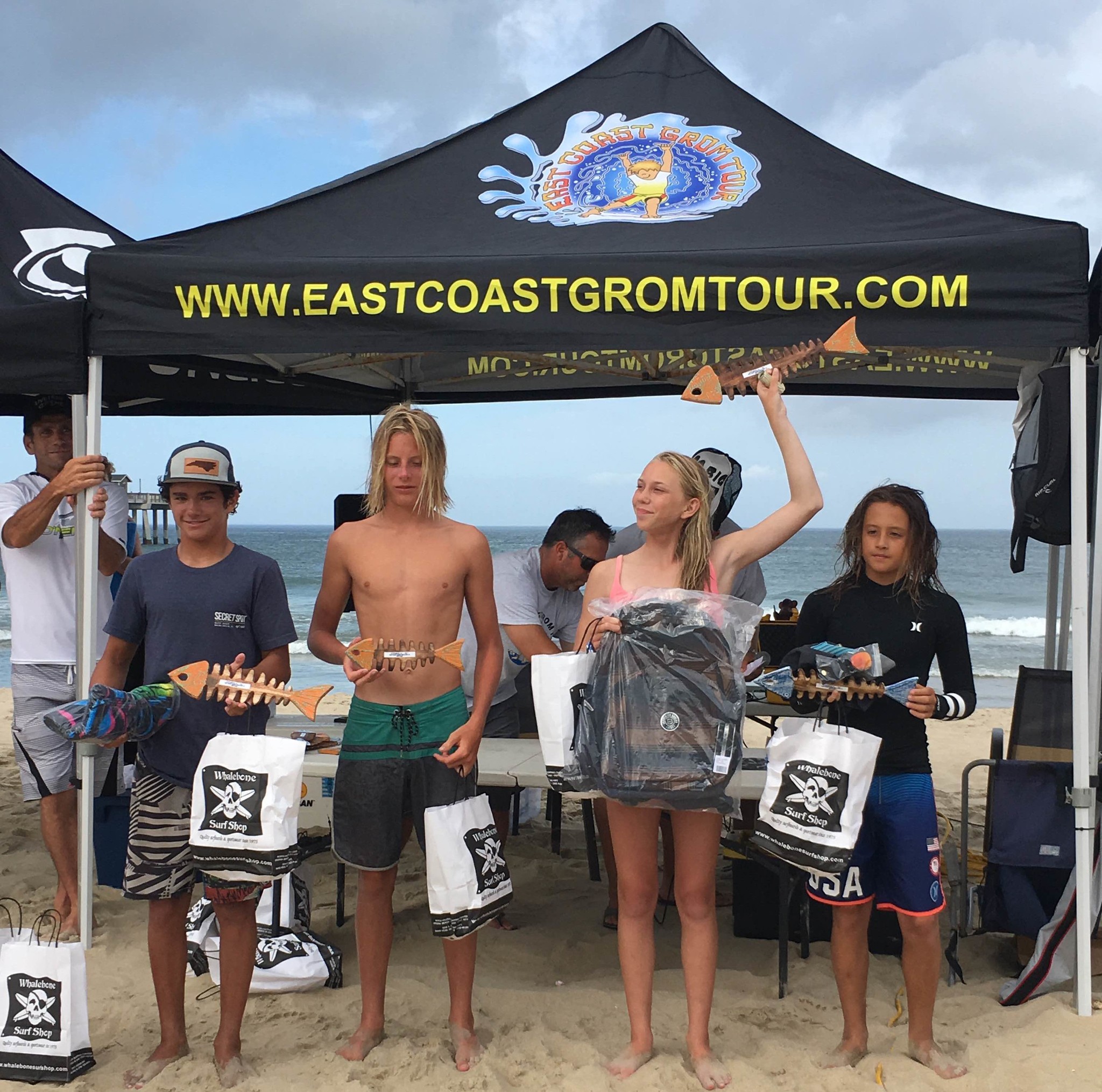 OPEN LONGBOARD:
1 COLBIE CROMBIE
2 ZAK LABIAK
3 LEIF JONES
4 SCOTT PIENO
NIXON MOST RADICAL MANEUVER AWARD:
KANOA WONG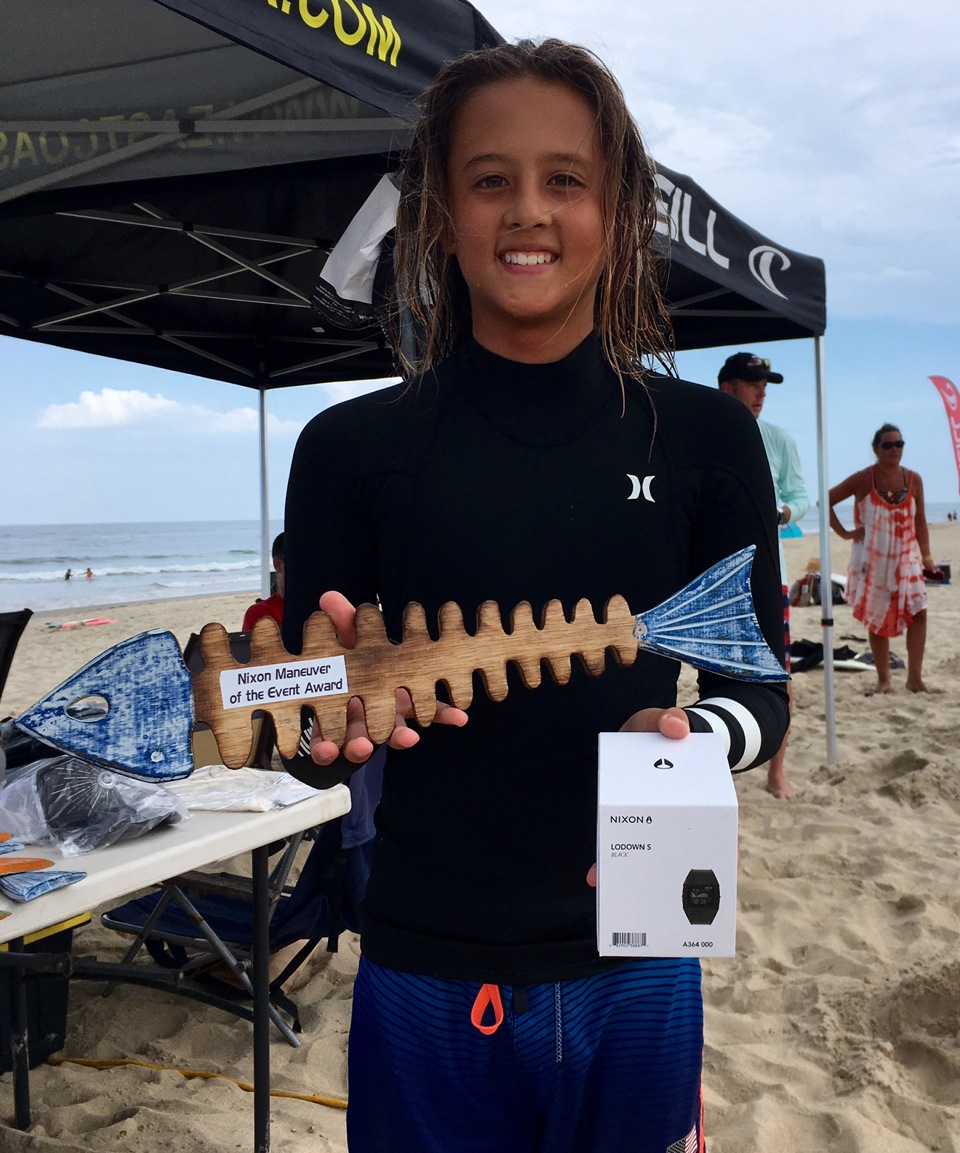 MOST STOKED GROM AWARD: 
GABRIEL CROMBIE