Posted on
By Whalebone Surf Shop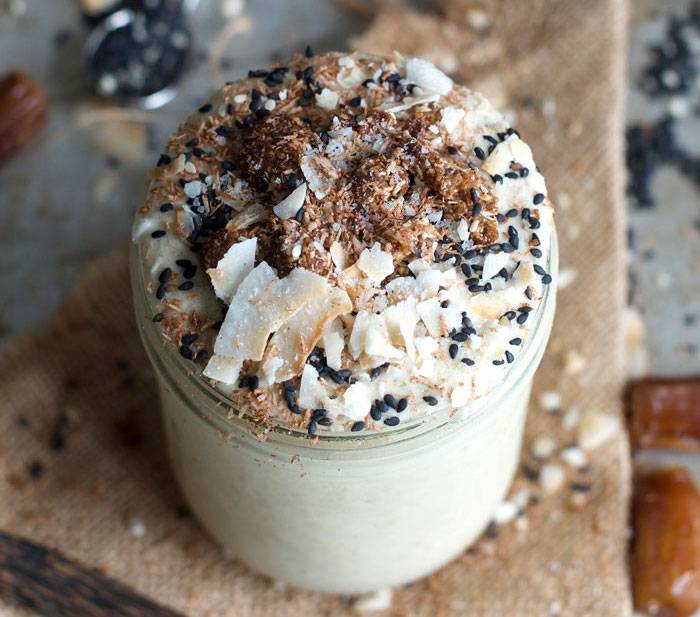 3 Superfood Smoothies To Try This Summer - We've scoured the internet for tasty superfood smoothies for you to incorporate into your routine for optimal surf performance! (Photo: Running on Real Food)
SUPERFOOD: TURMERIC
BENEFITS: This yellow spice gets a lot of hype, and for good reason. It's a good source of curcumin, an antioxidant that eases inflammation. Research suggests that curcumin may help ease pain and lower the chances of heart attacks, too. And other research shows that eating even small amounts of turmeric regularly may help prevent or slow down Alzheimer's disease, possibly by helping prevent the brain plaques that lead to dementia. (source: WebMD)
RECIPE: Turmeric Banana Smoothie with Ginger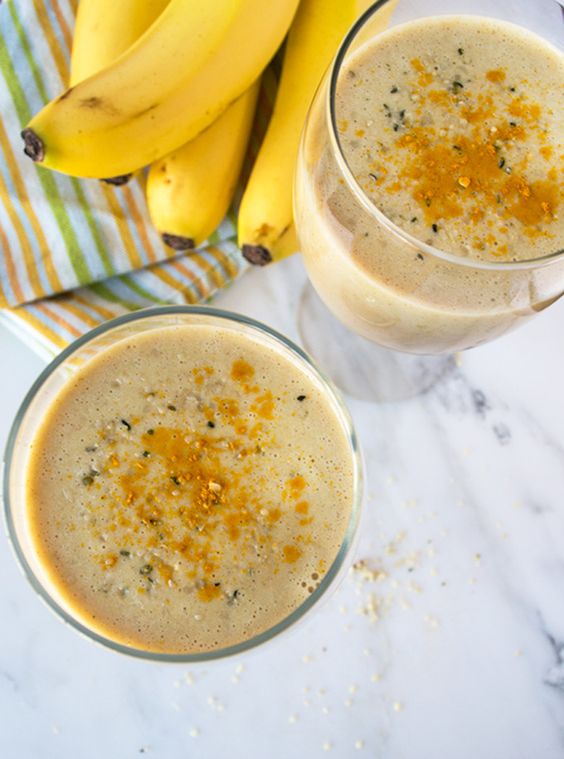 This Turmeric Banana Smoothie with Ginger is the perfect Summer inspired smoothie – fresh, colorful, and most importantly, tasty!
Click here for the full recipe
• • •
SUPERFOOD: MACA
BENEFITS: Maca has clinically proven and remarkable health benefits, both as a food and supplement. Studies show it to improve mood and memory, lower stress levels, treat osteoporosis, protect against UV radiation, help balance hormones, and perform a dozen other functions. (source: Mercola)
RECIPE: Salted Tahini Maca Smoothie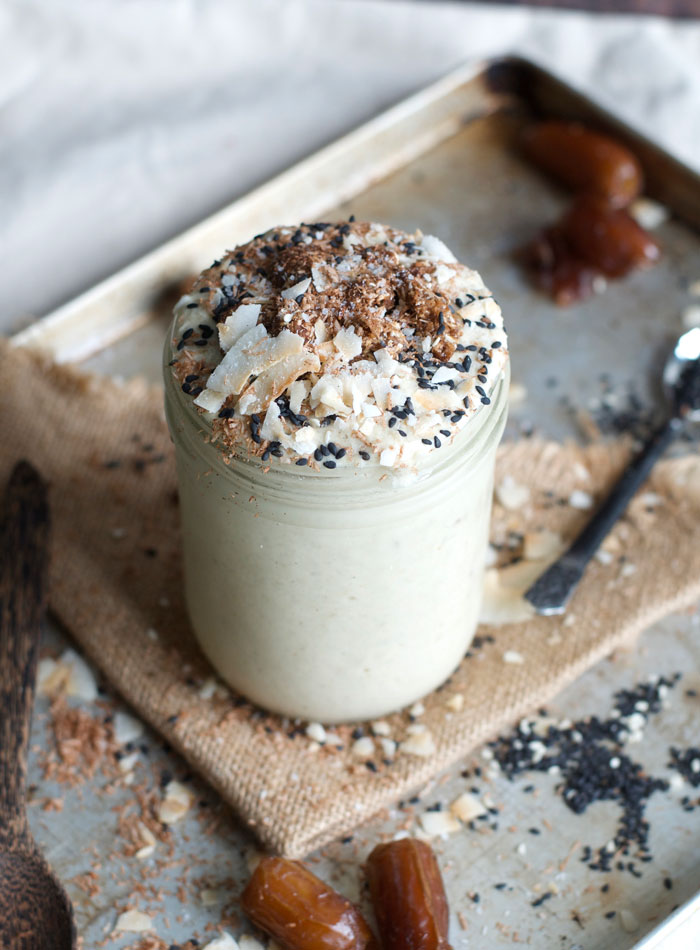 This thick and creamy, salted tahini maca smoothie is packed with flavor and nutrition, high in protein and has a secret healthy ingredient: cauliflower!
Click here for the full recipe
• • •
SUPERFOOD: FLAXSEED
BENEFITS: Flaxseed is a rich source of healthy fat, antioxidants, and fiber. The seeds contain protein, lignans, and the essential fatty acid alpha-linolenic acid, also known as ALA or omega-3. The nutrients in flaxseed may help lower the risk of diabetes, cancer, and heart disease. (source: Medical News Today)
RECIPE: Sweet Cherry Almond Flaxseed Smoothie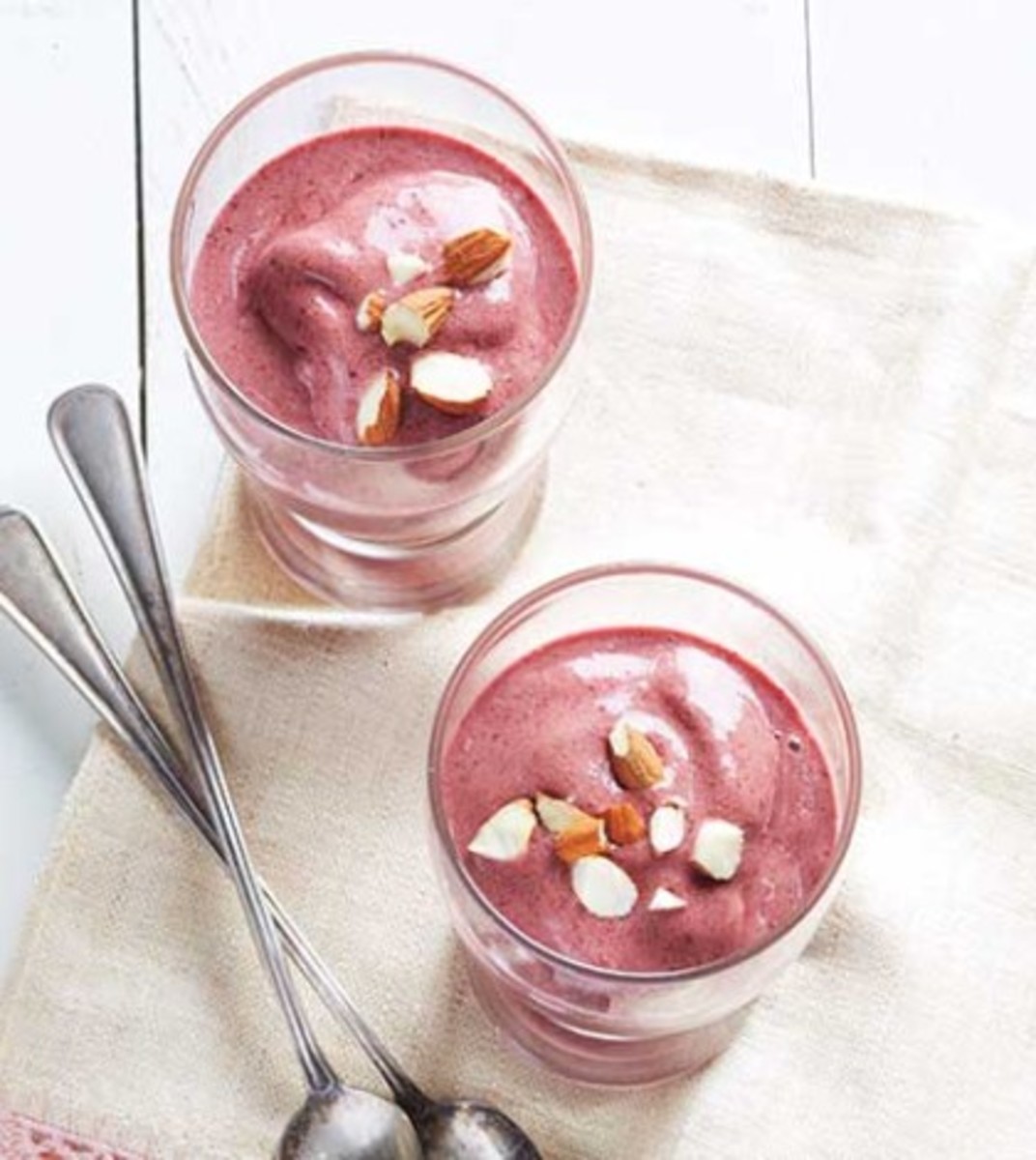 This 5-minute Sweet Cherry Almond 
Flaxseed Smoothie recipe is perfect for busy mornings.